Traditional Media Art
Click on the thumbnail to see the artwork.
(Artwork will open in a new window.)
---

---
Still Life with Skull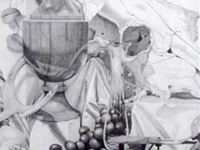 1990, Graphite
---
Beyond the Curtain into Dreams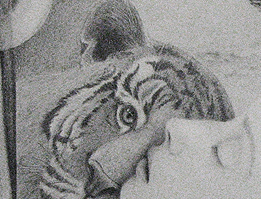 1991, Graphite
---
Five Things From a Hat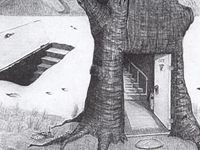 1991, Graphite
The assignment: create a drawing from five randomly selected objects. The five I was given were open doors, stairs, dead trees, storm clouds, and broken watch parts.
---
Homage to Maxfield Parrish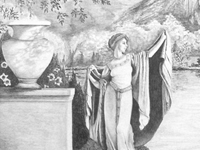 1991, Graphite
---
Repeating Dragons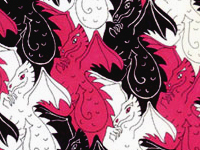 1991, Pen & Ink, Markers
---
What Really Happens After the Princess is Rescued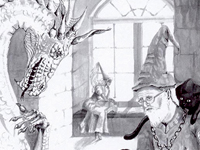 1992, Pen & Brush with Ink Wash
---
Dawn in Old Mexico City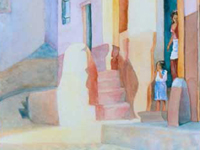 1992, Watercolor
---
Morning Light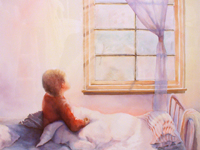 1992, Watercolor
---
Sea Dragon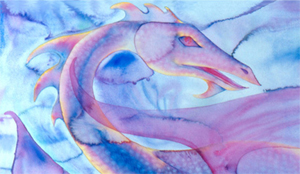 1992, Watercolor
---
Still Life with Apples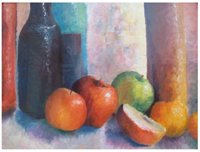 1992, Oils on Masonite Board
---
Girl in Red with Flowers (Portrait of Elisa)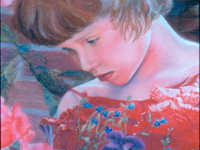 1992, Pastel on Canson Paper
---
Love Letter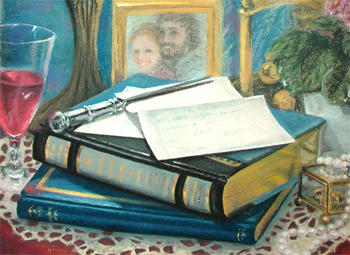 1992, Pastel on Canson Paper
---
Degas Bather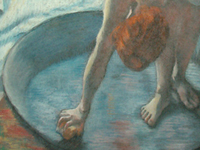 1992, Pastel on Canson Paper
---
Immigrants circa 1906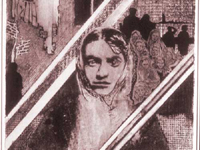 1991, Collagraph Print
---
Unicorn Moon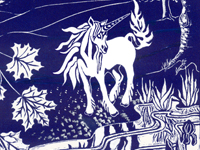 1991, Linoleum Print with digital editing
---
The Lily Boat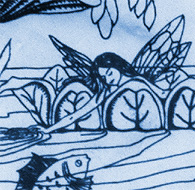 1992, Silkscreen on Satin
---
New Age Dragon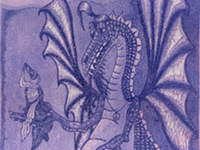 1992, Etching with Aquatint
---
Gnarly-Snarly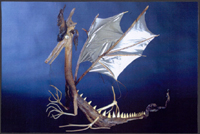 1993, Wood, Metal and Fabric: Found Object Sculpture
Winner of the $500 Cash Award in the 1993 Tennessee All-State Art Competition
---
Bangkok Sunset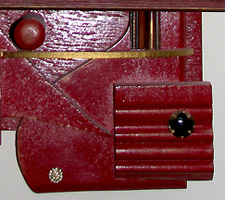 1992, Wood, Antique Buttons: Found Object Sculpture
---
Wire Unicorn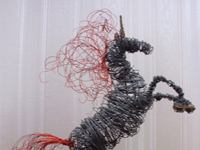 1992, Wire Sculpture mounted on Marble
---
Napping Dragon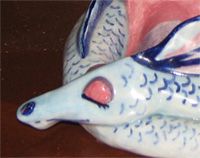 1991, Ceramic
---
Druid Wall Planter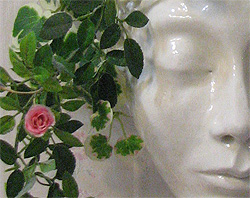 1992, Ceramic
---
Dragon Teapot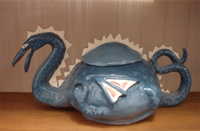 1991, Ceramic