Digital Media Art
Click on the thumbnail to see the artwork.
(Artwork will open in a new window.)
---

---
Blue Vase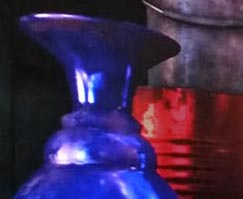 3-D object created for the computer game Obduction by Cyan. The image shows the placement of the object in the game.
---
Bastet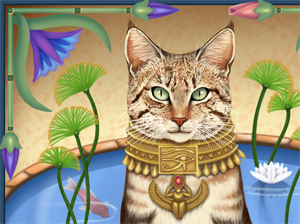 A portrayal of the Egyptian cat statues of Bastet based on the markings of feral Egyptian cats.
---
Barn Owl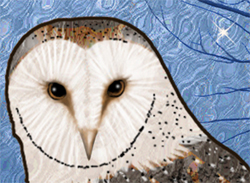 Art for an unpublished book cover, and one of my favorite creatures.
---
Alan Rickman as Professor Snape - A Portrait
Portrait painted in memory of Alan Rickman after his death in 2016. A print of this artwork was donated to a Harry Potter event for children in Great Britain. The work sold in silent auction for £90, 100% of which will be used for future children's Harry Potter events.
---
Katrina and Bramble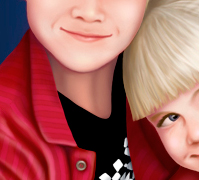 ---
The Greatest Gifts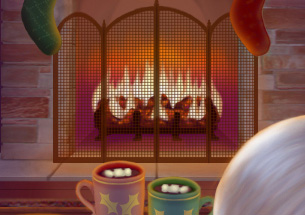 Animated Christmas card for 2011.
---
Entry in Popular Photography Magazine's 2006 Photomontage Contest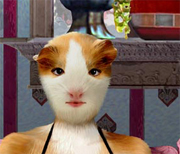 The assignment: Create an image in Photoshop using only parts of 12 images provided and Photoshop filters and effects.
---
Homage to Mucha: Mistletoe and Quill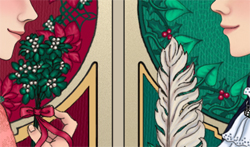 Christmas card art inspired by Primrose and Feather by Alphonse Mucha.


---
Homage to Klimt: Water Serpents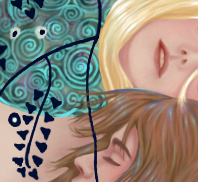 Art imitation inspired by Water Serpents I by Gustav Klimt.


---
Let It Snow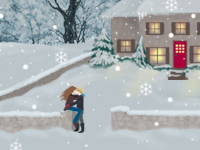 ---
Diversionary Tactics